Nest Thermostat
In houses modern houses there are many warming mechanisms. These different warming mechanims needs a thermostat that controls the house temperature. With a good and effective thermostat you do not spent more energy. And with an effective thermostat you savings will increase. Nest Thermostat is one of these products.
Home Automation Product of Nest : Nest Thermostat
Here a new product Nest Thermostant gives you not anly a thermostant functionality, but also it provides automatic adjustment and remote control. The only thing that you need to do is, firstly programing Nest Thermostant and then give the control to it.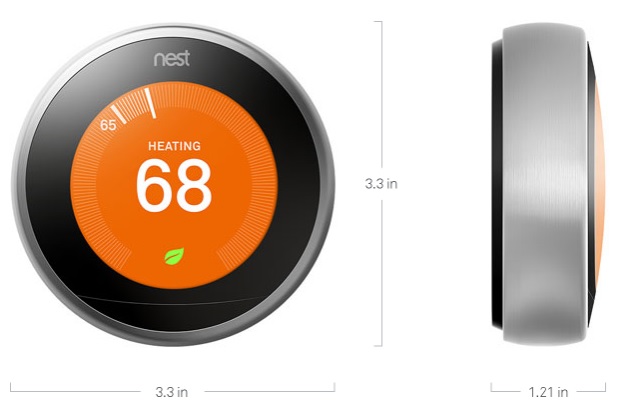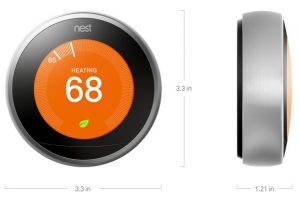 What are the properties of Nest Thermostant?
Nest Thermostant measures the temperature of your house and then adjust the warming system according to it. At the beginning you need to adjuct manually. After a while that you adjust manually, Nest Thermostant  will learn your style and it will adjust itself accourding to your desirde warm in different seasons.
Nest Thermostant also know that you are at home or not with its sensors and mobile phone's location. According to your location, it sets itself to an ECO mode and saves energy.
With the motion sensor of Nest-Thermostat, it turns on its light whenever you walk in the room. With this property,you can easily see the value on Nest-Thermostat.
You can also control your Nest Thermostant remotely. You can adjust your Nest Thermostant from outside for family members.
Nest Thermostant provides a montly energy history that you can control your enery consumes for every weekdays or weekends.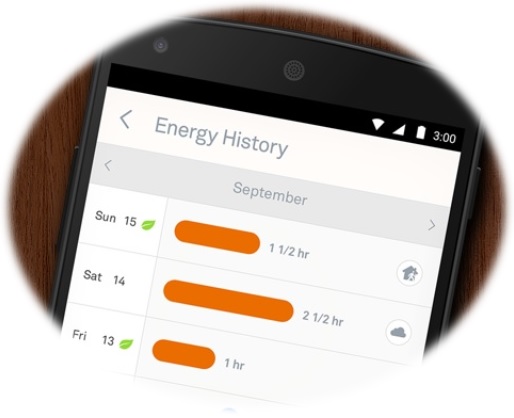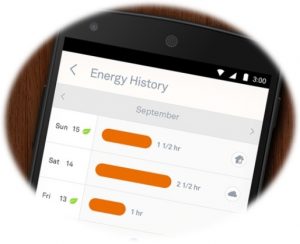 One of the most important features that Nest Thermostant has is Alarm mechanism. During the beginning period, it will learn many things about your house. It will learn how long it takes to warm up or down your house, how drafty it is and the weather. Nest Thermostant thinks many things at the background and according to these values, it sends alarms to your mobile phone about the situation.
Think about it. You are avoiding frozen pipes with the help of Nest Thermostant. Isn 't it worth?
Nest Thermostat Application
You can control your house temperature with Nest Thermostant Application. In this application you can control up to 20 different Nest Thermostants and they work together.
Nest Thermostant Application is very easy to use. The only thing you need to do is, connecting your Nest Thermostants to the Wi-Fi. After downloading the applicaiton, you can start to control your thermostats.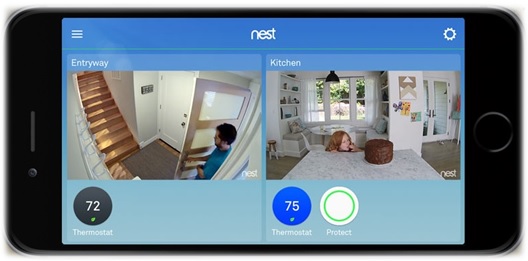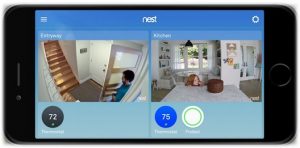 Nest Thermostat Colors
You can have Nest-Thermostat in 4 different colors. These are :
Copper
Stainless Steel
Black
White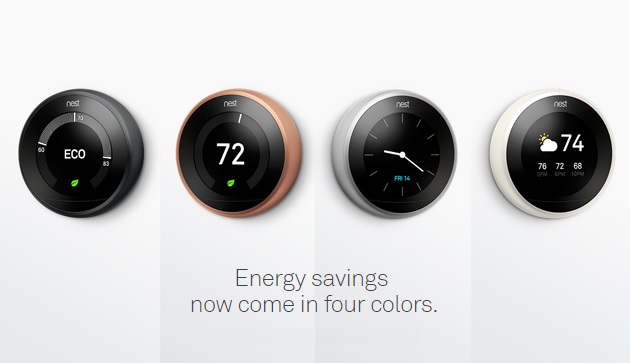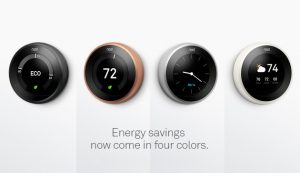 For more information visit Nest